Drives Direct DIGITAL PHASE CONVERTERS can be found all over runing a large range of applications,
Just a few of the applications are shown below :-
Applications where the Digital Phase Converter system runs 24/7,
In a stately home running all the swimming pool heating and filtration as well as the pool hall air conditioning systems with ground source heat pumps as part of a £1M pool installation,
In the British Embassy in Cuba running all the Air Conditioning systems,
In 4 blocks of flats running passenger lifts as well as many nursing homes running the lifts,
Large property conversions to flats our systems power both air and ground source heat pumps for heating and air conditioning,
Airport security scanning equipment supplied both inside and outside the UK including military installations for vehicle screening,
Farm robotic cow milking machines, many systems supplied for this application,
Farm corn drying systems, lots of systems in use 24/7 right now, 480V Split Phase can be converted to 415V 3 Phase,
Seaside Ice Cream shops powering batch production equipment as well as refrigerated display and storage cabinets,
Various chilling and freezing applications such as walk in fridges and freezers as well as chiller Lorry's needing 3 phase night supplies and Ice production machines in hotels etc
Our systems are also used for :-
Mobile MRI and X RAY screening applications supplied to the NHS,
Workshop installations both UK and Ireland for all types of workshop set up including Printing operations covering all types of printing equipment, woodworking workshops covering all woodworking machines right up to CNC routers and sawing machines, metalwork applications covering the normal lathes and milling machines etc right up to welding equipment and CNC lathes, CNC Press Brakes, CNC Punches, CNC Mills and CNC Plasma and Laser cutting systems, car garage applications covering car lifts/ramps, compressors, low bake spray ovens, MOT Stations/rolling road brake testers etc and race car workshops, we can cover for one man band applications right up to workshops with 20+ men using 3 phase equipment as long as your supply is sufficient,
Other applications include wine presses and pumping systems, farm irrigation pumps and even solar cell to 3 phase pumping applications outside the UK,
There are MANY MORE applications where Drives Direct DIGITAL PHASE CONVERTERS are in use, some of the applications mentioned above have had converter systems running for 8 years + now running 24/7 giving reliable, silent and economical power to our customers,
We also cover applications such as frequency changers both large and small, for example 240V 50HZ to 110V @ 60Hz right up to 250 KVA set up's giving 50Hz to 60Hz conversion for applications running large workshops and printing presses and we have even supplied DIGITAL Frequency Changer systems to replace old ROTARY frequency changers at a Navy Submarine base to allow the subs to be powered when in dry dock,
We have done power supply systems for large boats and luxury yachts including vessels belonging to some famous celebrities allowing them to connect to ANY shore supply voltage and frequency and combine this with on board generation to ensure the shore supply capacity is not overloaded whilst supplying the boat with all 3 phase power needed at both 50Hz and 60Hz with a 400Hz supply for the bridge, we also supply DC to AC inverter systems for applications such as wind turbines and solar energy conversion with many systems supplied outside the UK,
Call us for more information on 01623 720730 or 07976 766538,
If you need to power A three phase machine from a single phase supply Drives Direct are able to offer you everything you need,
We are able to supply all types of phase converters from small ¼ HP INVERTER units with a 240 Volts three phase output up to 100 HP DIGITAL CONVERTER SYSTEM giving out 415 Volts three phase with a NEUTRAL line capable of powering a whole workshop full of equipment,

We also supply single and three phase motors, cables, plugs and sockets and most other items you may require,
The most important thing we offer you is a complete service right from advising you on what you need, up to the point your machine or workshop is up and running to your satisfaction,
You will have any assistance you require available by Email:

info@drivesdirect.co.uk or by phone,
Telephone us on 01623 720730 or Mobile: 07976 766538,
We open 7 day a week from 10AM until 10PM, No other company will offer that kind of service !,

If for whatever reason we are unable to get you up and running to your satisfaction we will offer you a 100% refund, you are not just purchasing a box from Drives Direct!
We are your ONE STOP SHOP for ANY power conversion project

All Drives Direct products are CE marked and comply with EMC Regulations and the Low Voltage Directive
* SPECIAL OFFER - NEW TECO E2 Basic 240V Single Phase to 3 Phase Inverter Range*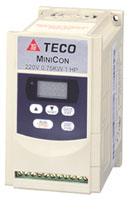 * ½ HP rating .......................... £115.00
* 1 HP Rating .......................... £140.00
* 2 HP Rating .......................... £225.00
* 3 HP Rating ......................... £275.00
Brand New Units, Come with easy to follow Quick Start Guide and are offered with a 1 Year Warranty,
P&P Next Day Insured and tracked £10
Call us on 01623 720730 to secure yours now !, Prices INCLUDE VAT
See our DOWNLOADS section of this web site for the full user manuals for these inverters.
A Range of REMOTE PODS is also available for use with the E2 inverter units,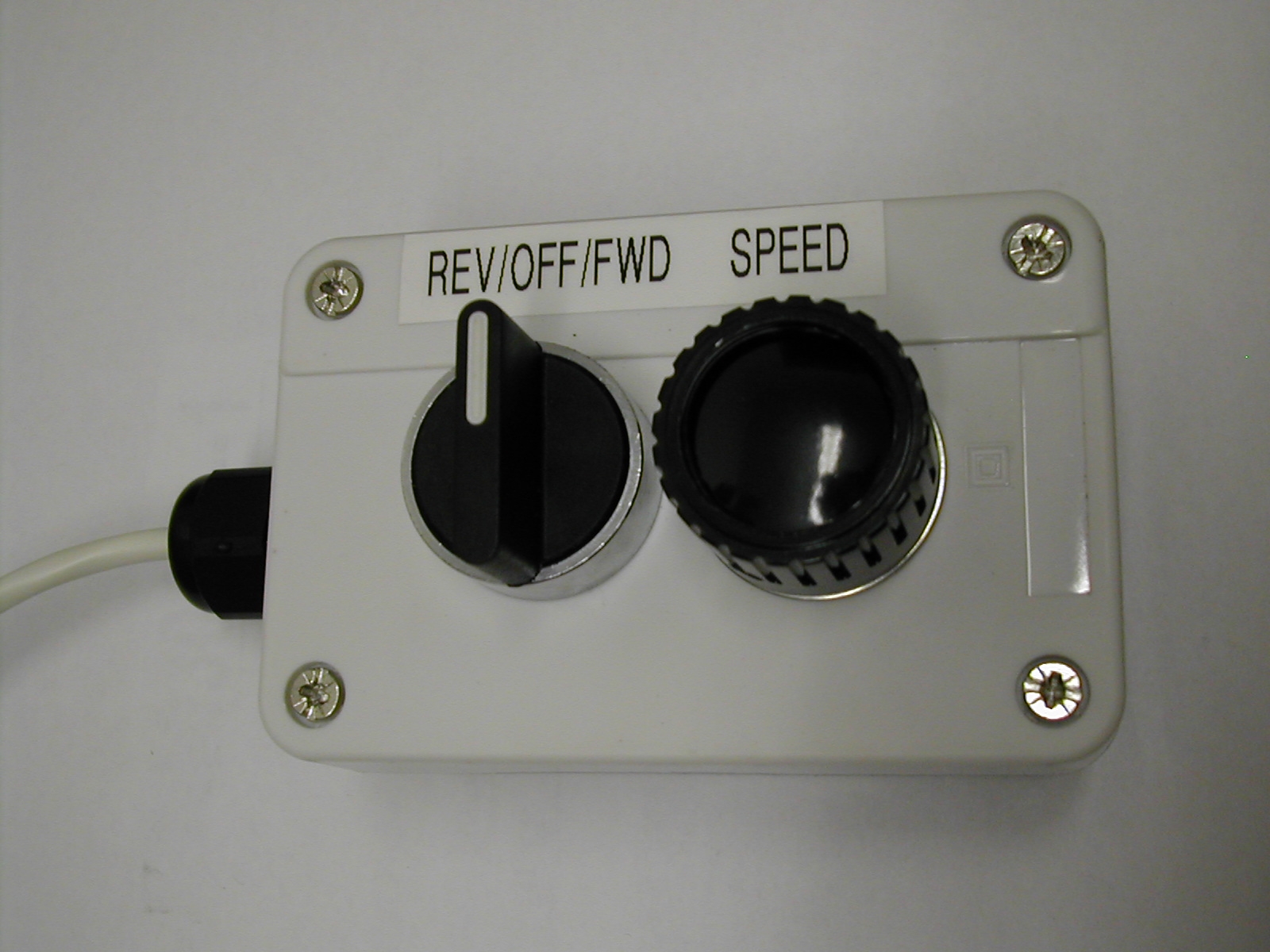 ON/OFF + SPEED............................£50
REV/OFF/FWD + SPEED ............... £60
Purchase the Inverter and POD at the same time and get Free Next Day P&P
*** Please view our NEW eBay SHOP for more info and pictures of our products ***
If you see any items you wish to purchase in our eBay SHOP then please call on 01623 720730 to purchase the item directly from us rather than using eBay "Buy it Now" function as this will SAVE you £££'s or
Soon to be fully up and running
*** Go To our Inverters Direct Web Site where you can purchase items at great prices ***
________________________________________________________________________________

The old fashioned STATIC and ROTARY phase converters are the most basic type of converters, they are not much good at all with the STATIC being large and heavy as per the right hand picture above and this STATIC type will oftern have problems running modern motors and when they do run them at all they are not at all smooth and you will have a loss of power and our customers have oftern burnt out small motors using a STATIC type converter !, Keep well clear of them !,
The ROTARY PHASE CONVERTER is a big and bulky as can be seen in the left picture above its an item thats makes loads of racket in the workshop and uses loads of power even before you start your machines and even then the power output is not up to the most demanding tasks, both these types of converters are so simple you can make your own if you want to with plans on how to do this being sold all the time on EBAY but I would not bother as you are sure to be unhappy with the results once you have it up and running !,
Both the STATIC and ROTARY converter have now been dropped from the DRIVES DIRECT product range so these types are basically becoming obsolete now with all discerning users opting for the latest DIGITAL PHASE CONVERTER technology but as we try to assist our customers as much as we can there are often times when a customer who already has one of the old STATIC or ROTARY converters and is unhappy with them for what ever reason wants to upgrade to the DIGITAL system and if the unit they have is in good condition we will always do our best to offer them a PART EXCHANGE deal against a DIGITAL unit,
GO DIGITAL - It's the only way to go !